Imidacloprid pesticide 97%TC 20%SL 35%SC 70%WP 70%WDG
Product Detail
Product Tags
Imidacloprid
Imidacloprid was a kind of phosphite methyl nitrate in pesticides, belong to smoke acyl chloride pesticides, also known as the new neonicotinoid insecticides, chemical formula for C9H10ClN5O2.Has a broad spectrum, high efficiency, low toxicity, low residue, pest resistant not easily, and have a tag, stomach toxicity and absorption in multiple function
Application
Mode of action Systemic insecticide with translaminar activity and with contact and stomach action. Readily taken up by the plant and further distributed acropetally, with good root-systemic action. Uses Control of sucking insects, including rice-, leaf- and planthoppers, aphids, thrips and whitefly. Also effective against soil insects, termites and some species of biting insects, such as rice water weevil and Colorado beetle. Has no effect on nematodes and spider mites. Used as a seed dressing, as soil treatment and as foliar treatment in different crops, e.g. rice, cotton, cereals, maize, sugar beet, potatoes, vegetables, citrus fruit, pome fruit and stone fruit. Applied at 25-100 g/ha for foliar application, and 50-175 g/100 kg seed for most seed treatments, and 350-700 g/100 kg cotton seed. Also used to controls fleas in dogs and cats.
| | |
| --- | --- |
| Product Name | Imidacloprid |
| Classfication | Insecticide |
| CAS No. | 138261-41-3 |
| Tech Grade | 97% TC |
| Formulation | 5%EC,25%WP,20%SL,35%SC,600g/LSC,70%WDG |
| Lable | Customized |
| Shelf Life | 2 Years |
| Delivery | about 30-40 days after confirming the order |
| Action | Broad Spectrum Insecticide |

Our Pesticide Formulation
ENGE has many sets of advanced production line ,could supply all kinds of pesticide formulation and compound formulation such as Liquid formulation: EC SL SC FS and Solid Formulation such as WDG SG DF SP and so on.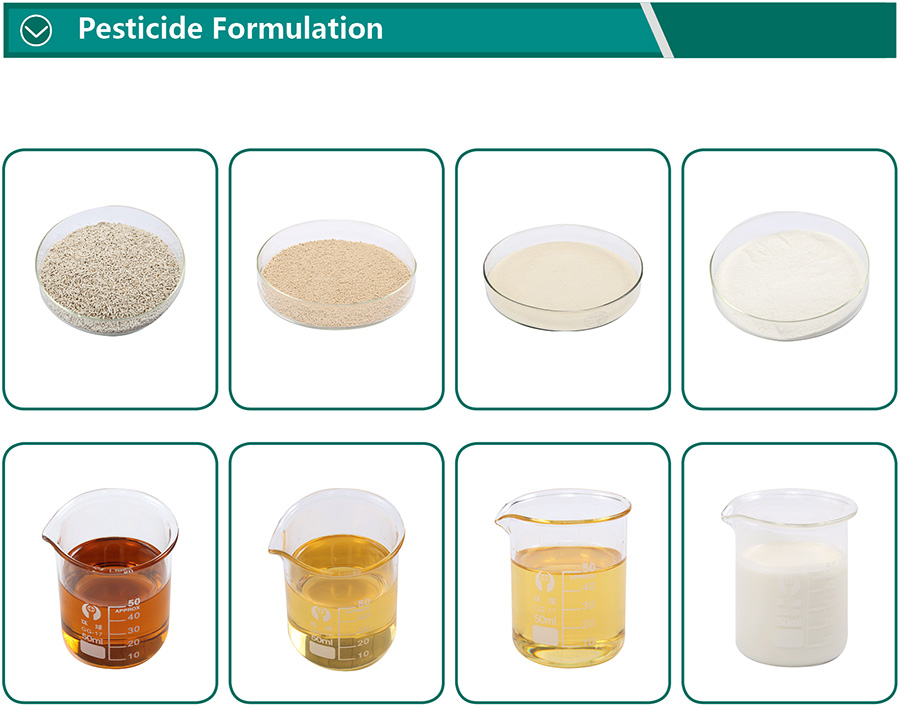 Various Package
Liquid:  5L,10L,20L HDPE, COEX drum, 200L plastic or iron drum,
50mL 100mL 250mL 500mL 1L HDPE, COEX bottle,bottle Shrink film, measuring cap;
Solid:   5g 10g 20g 50g 100g 200g 500g 1kg/Aluminum foil bag,colour printed
25kg/drum/craft paper bag ,20kg/drum/craft paper bag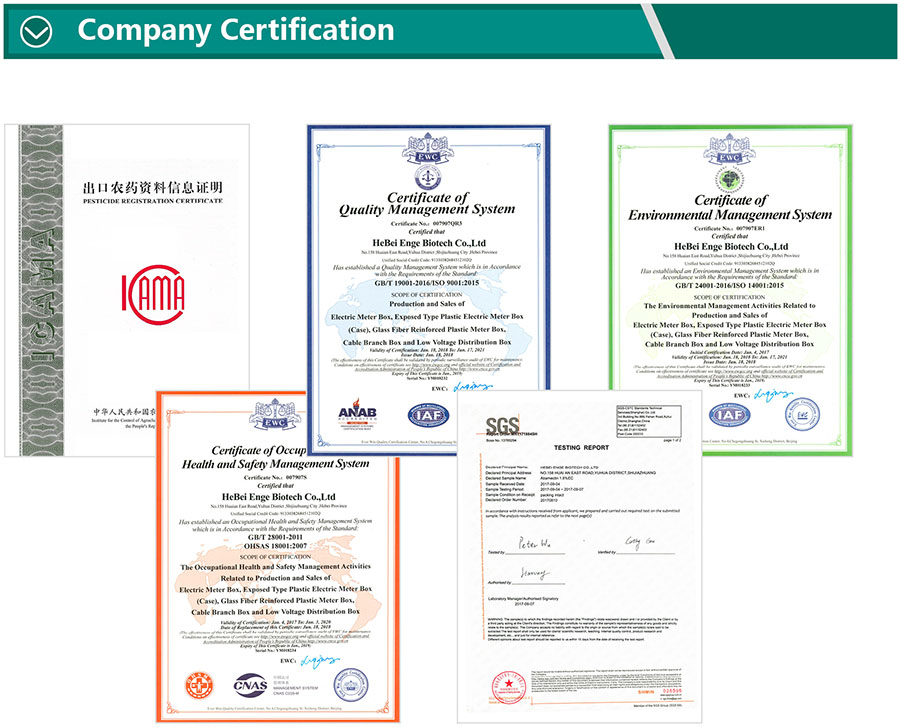 FAQ
Q1:  How does your factory carry out quality control?
A1:Quality priority. Our factory has passed the authentication of ISO9001:2000.We have First-class quality products and SGS inspection. You can send samples for testing, and we welcome you to check the inspection before shipment.

Q2: Can I get some samples?
A2: 100g or 100ml free samples is available,but freight charges will be at your account and the charges will be returned to you or deduct from your order in the futur

Q3: Minimum Order Quantity?
A3: We recommend our customers to order 1000L or 1000KG minimum of fomulations,25KG for technical materials.

Q4: Delivery Time.
A4: We supply goods according to the date of delivery on time,7-10 days for samples; 30-40 days for batch goods after confirming package.

Q5: How should I import pesticides from you ?
A5:For all over the world, apply for registration policy for import the pesticides from foreign countries,, you should register the product what you want in your country. 

Q6:Does your company participate in the exhibition?
A6:We attend in exhibitions every year including domestic pesticide exhibition sucha as CAC  and international agrochemical exhibition.
---
---
Write your message here and send it to us