Plant growth regulator Ethephon 5% gel 40% sl 85% TC
Product Detail
Product Tags
Ethephon is easily soluble in water, stable in acidic medium with PH<3.5, and easily separated to liberate ethylene in alkaline medium. Ethephon enters the plant body through the leaves, fruits, seeds or cortex of the plant, and the pH of the plant cell fluid is generally above 4, which can decompose the ethephon to release ethylene. The physiological function of endogenous ethylene hormone at the site of action can promote The development of female flowers, inducing male sterility, increasing the ratio of female flowers: promoting flowering of pineapples and other plants; promoting fruit maturity and shedding.
Application
To promote pre-harvest ripening in apples, currants, blackberries, blueberries, cranberries, morello cherries, citrus fruit, figs, tomatoes, sugar beet and fodder beet seed crops, coffee, capsicums, etc.; to accelerate post-harvest ripening in bananas, mangoes, and citrus fruit; to facilitate harvesting by loosening of the fruit in currants, gooseberries, cherries, and apples; to increase flower bud development in young apple trees; to prevent lodging in cereals, maize, and flax; to induce flowering of Bromeliads; to stimulate lateral branching in azaleas, geraniums, and roses; to shorten the stem length in forced daffodils; to induce flowering and regulate ripening in pineapples; to accelerate boll opening in cotton; to modify sex expression in cucumbers and squash; to increase fruit setting and yield in cucumbers; to improve the sturdiness of onion seed crops; to hasten the yellowing of mature tobacco leaves; to stimulate latex flow in rubber trees,
Product Description
| | |
| --- | --- |
| Product Name | Ethephon |
| CAS No. | 16672-87-0 |
| Tech Grade | 90%TC 85%TC |
| Formulation | 480g/LSL ,40%SL,5%gel |
| Shelf Life | 2 YEARS |
| Delivery | about 30-40 days after confirming the order |
| Payment | T/T L/C Western Union |
| Action | plant growth regulator |

Our Pesticide Formulation
ENGE has many sets of advanced production line ,could supply all kinds of pesticide formulation and compound formulation such as Liquid formulation: EC SL SC FS and Solid Formulation such as WDG SG DF SP and so on.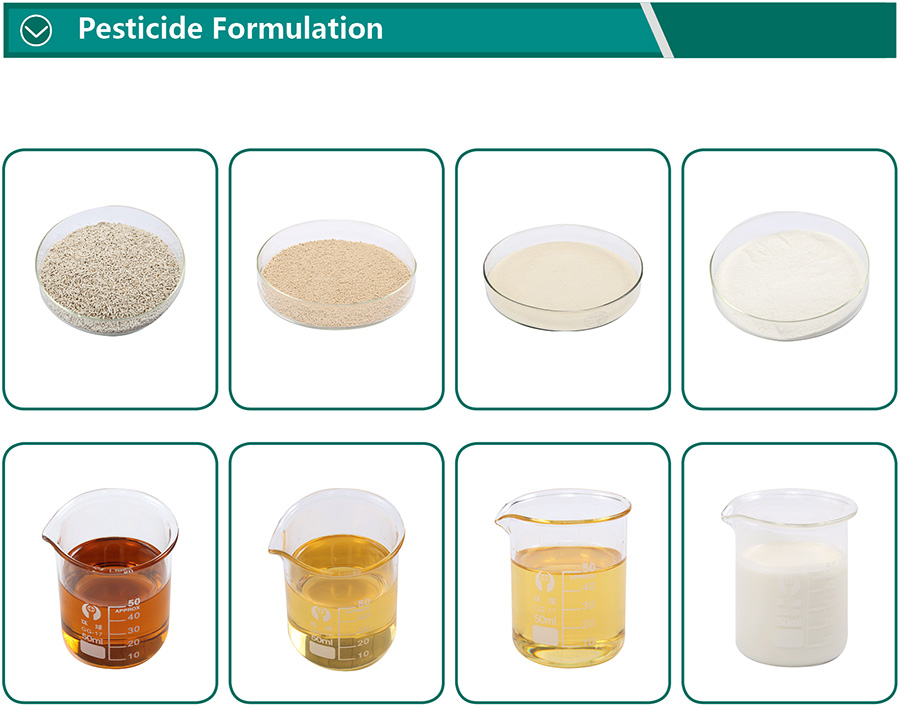 Various Package
Liquid:  5L,10L,20L HDPE, COEX drum, 200L plastic or iron drum,
50mL 100mL 250mL 500mL 1L HDPE, COEX bottle,bottle Shrink film, measuring cap;
Solid:   5g 10g 20g 50g 100g 200g 500g 1kg/Aluminum foil bag,colour printed
25kg/drum/craft paper bag ,20kg/drum/craft paper bag,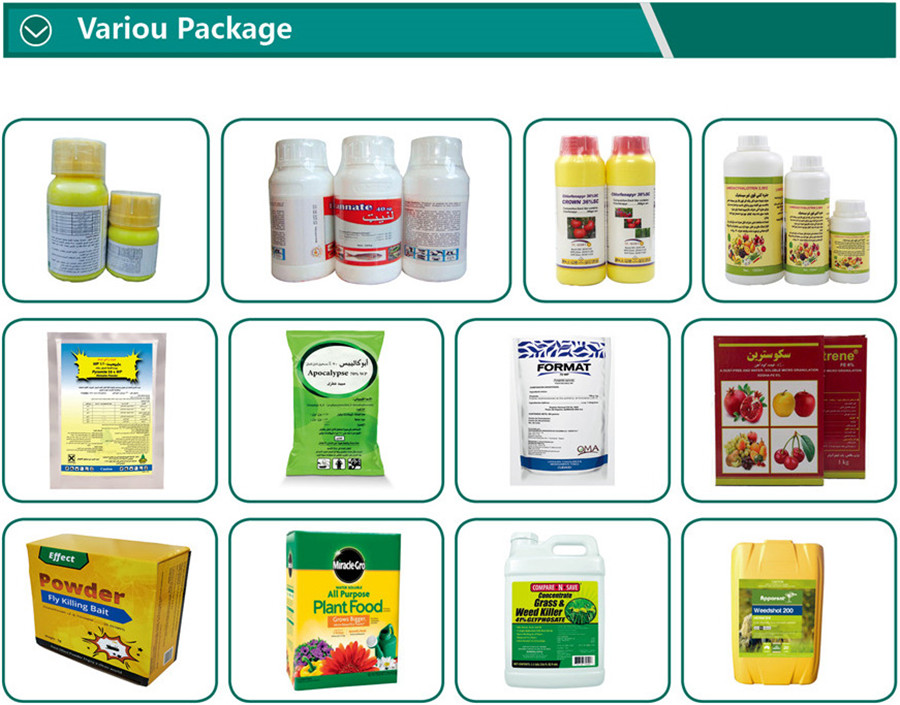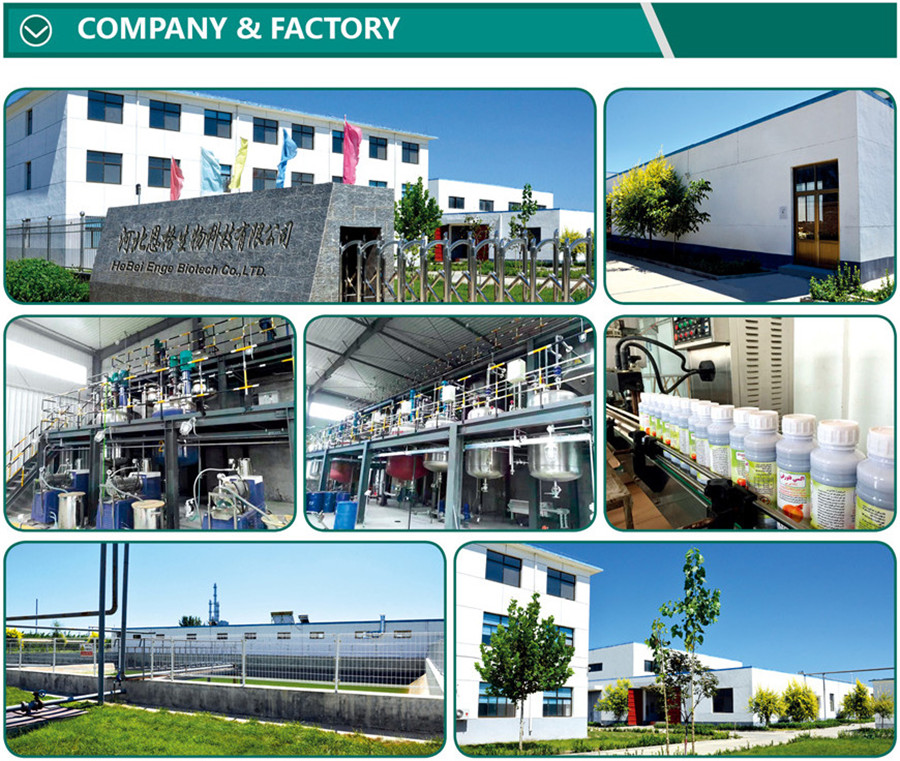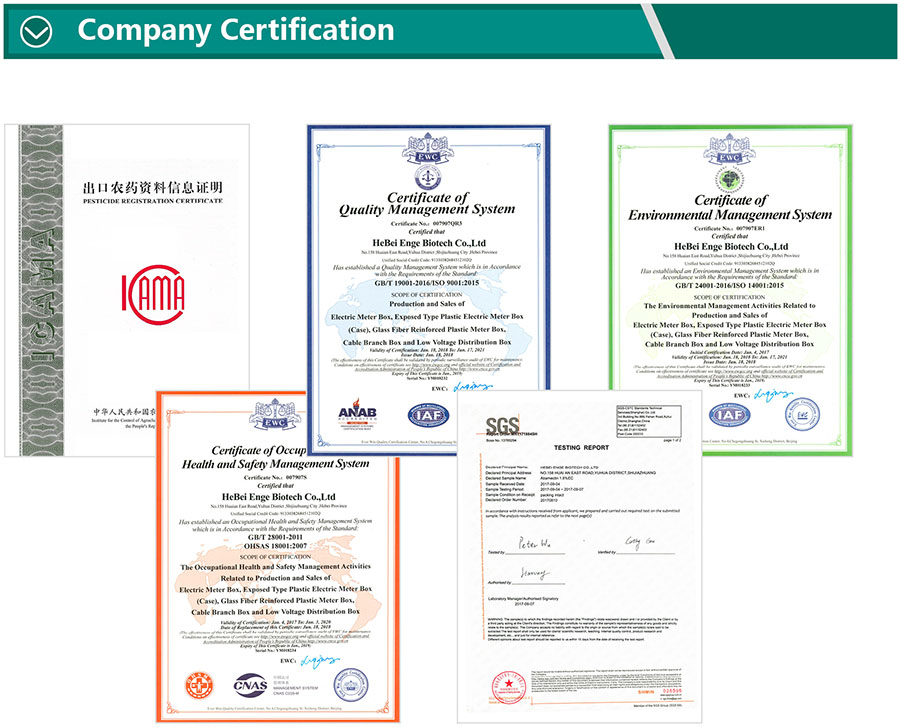 FAQ
Q1:Are you a factory?
A1:we have our own manufacture factory ,but also have long-term cooperated factories.
Q2: How does your factory carry out quality control?
A2:Quality priority. Our factory has passed the authentication of ISO9001:2000.We have First-class quality products and SGS inspection. You can send samples for testing, and we welcome you to check the inspection before shipment.
Q3: Can I get some samples?
A3: 100g or 100ml free samples is available,but freight charges will be at your account and the charges will be returned to you or deduct from your order in the future.
Q4: Minimum Order Quantity?
A4: We recommend our customers to order 3000L or 3000KG minimum of Pendimethalin fomulations,25KG for technical materials.
Q5: What is the Warranty for the pesticide?
A5: For the pesticide, goods have 2 years warranty .If any quality problems on our side occured in this period , we will compensate for the goods.
Q6: How should I import pesticides from you ?
A6:For all over the world, apply for registration policy for import the pesticides from foreign countries,, you should register the product what you want in your country.
---
---
Write your message here and send it to us